Traditions
Hippocratia Festival 2016
Music concerts, theatrical performances, banquets with traditional products and much more await the guests of Kos island this summer during the annual Hippocratia Festival.
The Hippocratia festival is a set of cultural events that have been taking place for more than 27 years every summer on Kos Island.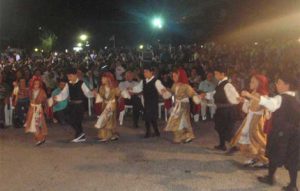 With events for any age they start in early June and are completed around the end of October.
The aim is to showcase cultural events that honor the traditions and customs of the island, church events, theater and group activities for children, art exhibitions, classical and folk music concerts and as well as concerts with  pop Greek artists.
A rich cultural summer with many interesting events is install for the visitors this year, providing them with the opportunity to discover the many beauties of the island.
Discover Kos to the maximum by following the"Hippocratia" festivities all around the island: from Asclepion, this historic monument where Hippocrates taught medicine and the imposing castle of Neratzia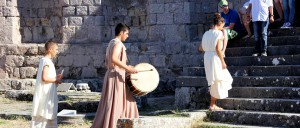 in the center of the city as well as Eleftherias Square with the historic beauty and the picturesque square of Antimachia.
The events placed within the the unique settings of Kos' monuments, provide visitors with a unique experience of the islands beauties and heritage.
For details click  here