Personal
Packing List for your holiday at Caravia Beach Hotel & Bungalows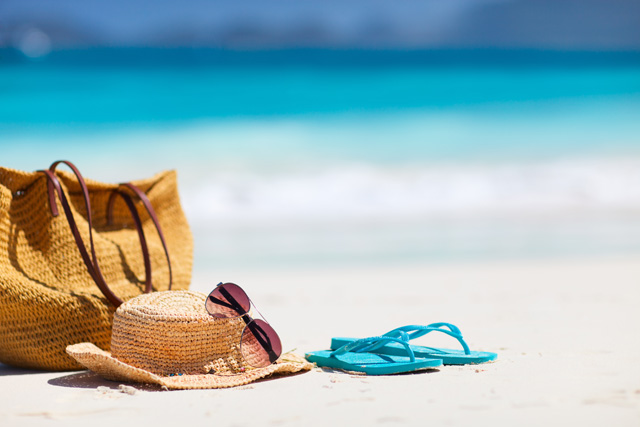 The time has come and our first guests for #summer2017 are preparing to arrive. Most of you are in the process of packing & are probably wondering what to pack for your stay!
So we have prepared a quick packing list for you with the basics!
Swimsuits: What is a beach holiday without swimming or sunbathing? Bring more than a couple so you can change and mix n match!
Hats are a must and the wider the brim the better. If you think it is too much of hassle to pack, you can always get stylish ones from our Summer Shop
Equally important are sunglasses: expect to wear them during most of the day, either at the beach, the pool or even during an afternoon stroll.
Sunscreen: We cannot stress the need for sunscreen enough especially for our little friends as well as our older friends. Remember to re-apply regularly and keep in mind pool regulations.
Book: Picture this: You, relaxing by the pool, in the warm sun, sipping on a cool drink and reading your favorite book… need we say more?
Flats sandals and trainers: You will need both in our opinion. Trainers are necessary because there are plenty of activities to take part in around Marmari; from cycling to horseback riding (!) to hiking and tennis.
For the less vigorous events, but equally appealing, you will need sandals or a dressier pair of shoes for clubbing or dining.
Light Jacket and/ or pashmina: During May the evenings can get a bit nippy, so don't forget to pack a light jacket or pashmina to keep warm. You don't want to miss out on a romantic stroll in our gardens because the weather is a bit chilly!
Camera / Mobile / tablet: Whichever you use, don't forget your charger and to take many pics and share them on our social media channels.
Follow & like us at
Twitter:  https://twitter.com/Caravia_Beach |
Facebook: https://www.facebook.com/caraviahotel/ |
Instagram: https://instagram.com/caraviabeachhotel/ |
Youtube: http://bit.ly/caraviabeach/ |
Google+ URL:  google.com/+CaraviabeachGr85300
Using  the hashtag #CaraviaBeach
And if you have forgotten something from your packing list, do not worry! All the above items are readily available in our Summer Shop that can provide immediate necessities as well as stylish alternatives to the basics.
And remember:  have fun, relax and enjoy your stay. You deserve it!